THE EARLY DAYS OF URETHANE SPECIALISTS, INC.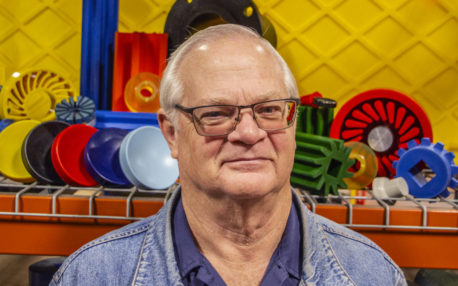 "Our success came from achieving high-precision tolerances with urethane that most manufacturers wouldn't attempt with metals, and from always being available to take those midnight calls from frantic plant engineers who just had to have replacement parts manufactured in a hurry," Mike Hodge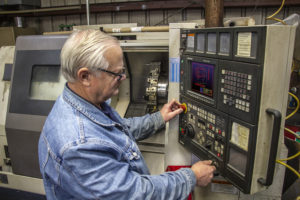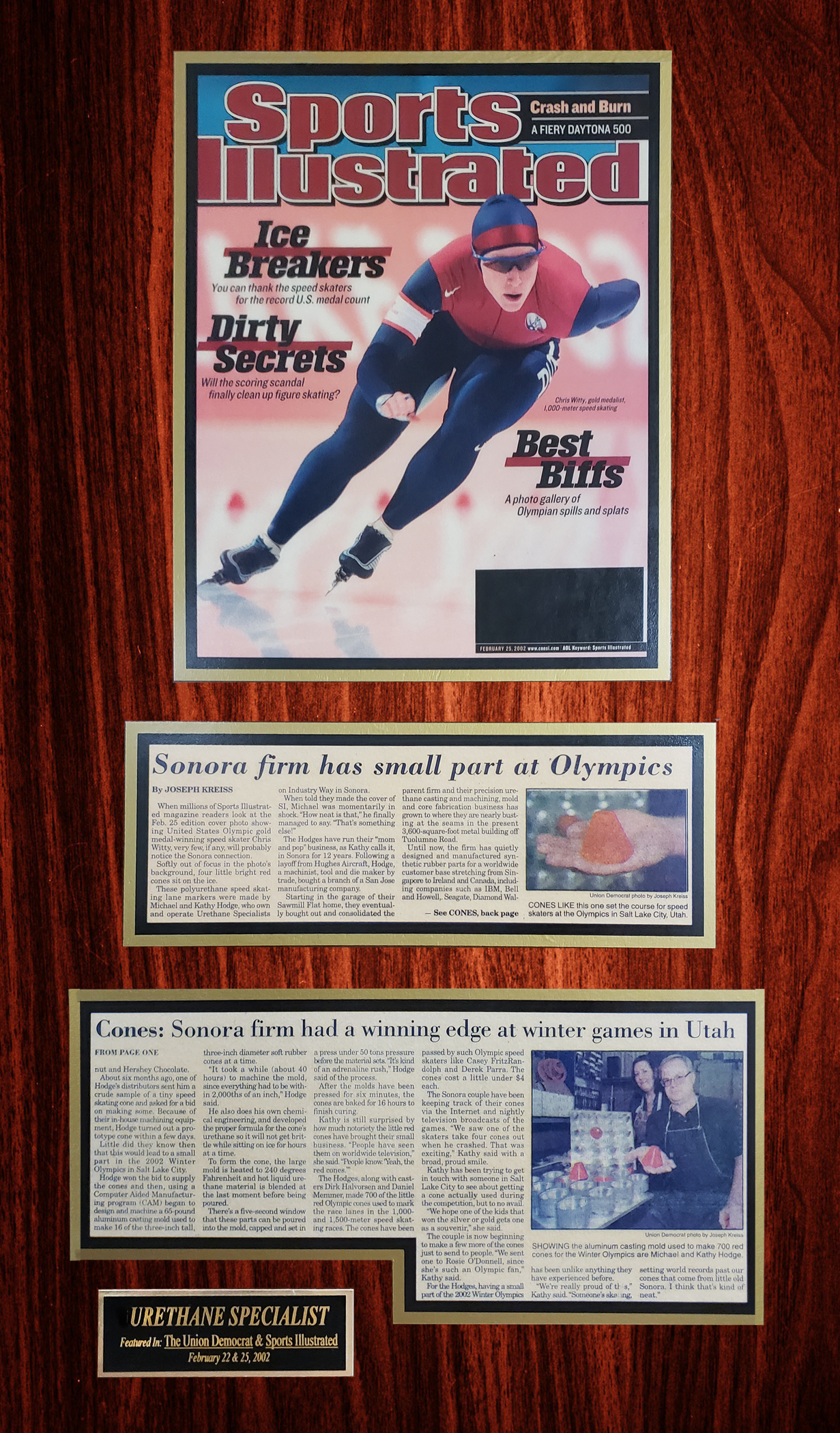 Through the 1970's and 1980's Mike Hodge worked as a Prototype Tool and Die Maker for the Hughes Aircraft Company, Missile Division. Mike was one of the highly specialized machinists producing precision components for an anti-missile system that was key to the Reagan era Strategic Defense Initiative (SDI). Those highly complex rocket systems often relied on exotic materials and miniaturized parts shaped by end-mills with diameters that measured in 10/1,000ths of an inch, approaching the thickness of a human hair. Mike didn't realize, then, how well his experience working at that level of precision would serve him in the future.
Following World War II and throughout the 80's Hughes Aircraft became renowned for groundbreaking development of military and civilian aircraft, rockets, missiles, satellites, and other spacecraft. But the company fell victim to shifting government priorities, infighting, and political intrigues. Unable to cope with those pressures the company was eventually downsized, dismantled, and sold off; leading to massive layoffs. In 1990 Mike found himself among the hundreds of other skilled tradesmen displaced by this turn of fortune. But Mike and his bride Kathy pressed on.
Mike and Kathy Hodge were led from the heart of the aerospace industry up to the remote hills and valleys of the California Gold Country. In this unlikely setting, they found Sierra Elastomerics, a floundering plastic parts manufacturer. The Hodges used their savings to buy what remained of the company and set out to resurrect and restore the business. All they had going for them was 6 months of un-filled back-orders, plus their own faith and determination.
The early days of the business were challenging to say the least. They had a growing family to support and only themselves to rely on. Mike needed to maximize his time and productivity in the shop to churn out the orders and generate cash flow. So, he kept a spare bed in the shipping room and was rarely home. Kathy had always contributed to the family budget by waitressing, but now she began working in the shop trimming and polishing parts as well.
Over time Mike introduced Kathy to the art of casting and machining the intricate parts herself. He told her that if anything ever happened to him she would need to carry on the business so the kids wouldn't be homeless. Mike's thoughts proved prophetic when he broke his leg in a motorcycle accident. While Mike recuperated with metal plates and screws holding his leg together, Kathy toiled in the shop; casting, machining, trimming, polishing, packing and shipping. She was determined to turn out the pending orders on time. Kathy still laughs, "By the time Mike was able to return to work, we had had the best month ever!"
Kathy was also blessed with a voice made for radio and TV. As she sprinted between the workbench and the front office to handle calls, she was able to give the impression that they were much bigger and sophisticated than just a mom & pop company.
Sierra Elastomerics had produced parts cast from monothane, a single component elastomer that had fallen out of favor with the manufacturing industry. So Mike transitioned to Polyurethane, a two-component polymer involving a pre-polymer and a curative with superior engineering properties. That led to Sierra Elastomerics becoming Urethane Specialists Inc, or USI.
The business began to grow slowly; the product of their diligence and high standards. "It was all through word of mouth. We never spent a dollar on advertising," says Kathy. Satisfied industrial buyers would refer their friends and affiliates to the Hodges. Their loyal following of plant engineers would also transplant those loyalties as they migrated from job to job.
One of the more notable accounts they acquired included the 2002 Winter Olympics in Salt Lake City, Utah. They were contracted to mold the miniature cones that ringed the speed-skating tracks, and every time they saw a racer slice a cone with their skates on TV the Hodge children would cheer, "There's another repeat order!"
Another notable account they acquired was the Hershey Chocolate Company in Hershey, Pensylvania; a loyal USI customer going back over 20 years. Their iconic Hershey's Kisses wouldn't be the same without the imprinted paper flag embedded in the silver foil. But Hershey had a problem with the flag-rollers they depended on to insert the thin paper strips precisely. Their old rollers would only last about 6 weeks before needing to be replaced and were responsible for an unacceptable level of defective wrappers. When USI was contacted Mike developed a new urethane formula that extended the life of the rollers from 6 weeks to 6 months and significantly reduced production line defects.
Mike believes that the secret to their success can be credited to three main things:
High precision parts – "We are able to achieve high-precision tolerances with urethane that most manufacturers wouldn't attempt with metals," he says.
Accessibility – "We have always been available to take those midnight calls from frantic plant engineers who just had to have replacement parts manufactured in a hurry," Mike says. Kathy says, "On one occasion when Mike was churning out a rush order on Christmas Eve he signed the packing slip 'courtesy of S. Claus!' "
Faith and Hope – "It's tough to get through the rough times without a sense of humor, and faith in God's plan," says Mike.
It's been a 30 year run for the Hodges and USI, over which time they can count their days off on one hand. "We don't know what we'd do with time off if we had it," says Kathy, "But Mike does enjoy restoring classic cars and Railroad Speeders, so we'd probably start there." "It's been a good run," says Mike.
It's been a good run, indeed.